Organizing Starts at the Door
You don't need fancy bins and containers to keep your entryway tidy — just a system that sticks by Beth Zeigler
Usually, the size of your entryway dictates what's stored within it, but there are a few items my bite-size one can't function without. Pick and choose what works for you and your home. The point of having a hyperorganized entryway isn't to impress your type A friends — if it's set up properly, it acts as a filter to keep things from piling up in every room of your home.
How to Work With a Professional Organizer
An organizing pro can help you get your house together. Here's how to choose the right one and gain your own clutter-clearing skills
 Raise your hand if "Get organized!" topped your New Year's resolutions list (again). Now put it down if you've already fallen off the wagon. Don't feel bad: It happens to most of us. But if
clutter
is taking over your life and making you crazy, it may be time to hire a professional organizer. Read on to ensure a smooth experience from start to finish.
Contemporary Home Office design
by
Dc Metro Interior Designer
Kelly Porter
Top 10 Unsung Organizing Tools
Look no farther than your drawers, closets or purse for the best and cheapest ways to keep your home neat and organized
In our quest for fresh, beginning-of-a-new-year, organized perfection, it's easy to get a bit carried away in the organizing or office supply store. While specialized sorters and doodads surely have their purpose, more often than not they just add more clutter to our homes. Commit to getting it right this year (and saving a bit of cash in the process) by sticking with these 10 hardworking but often overlooked helpers that are probably sitting in your home right now.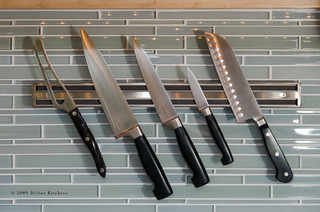 Your Total Home Organizing and Decluttering Guide
Take it slow or be a speed demon — this room-by-room approach to organizing and storage will get your home in shape no matter how you roll by Vanessa Brunner
Party's over, folks. It's that time of year — now that the stockings have been taken down and the confetti has been swept away, any excuse to hold off on decluttering your home is long gone. Take advantage of the new year and give your home a fresh start. We've compiled some of the best cleaning and organizing guides from Houzz, room by room, to help you start off the year with a clean slate.